ASHE 60th Annual Conference & Technical Exhibition
August 7-9, 2023
Henry B. Gonzalez Convention Center | San Antonio, TX
The ASHE Annual Conference and Technical Exhibition is the trusted national conference and trade show for health care facility management and engineering professionals. Whether your company is interested in strengthening relationships with current customers or meeting prospective ones, this is the one event you do not want to miss.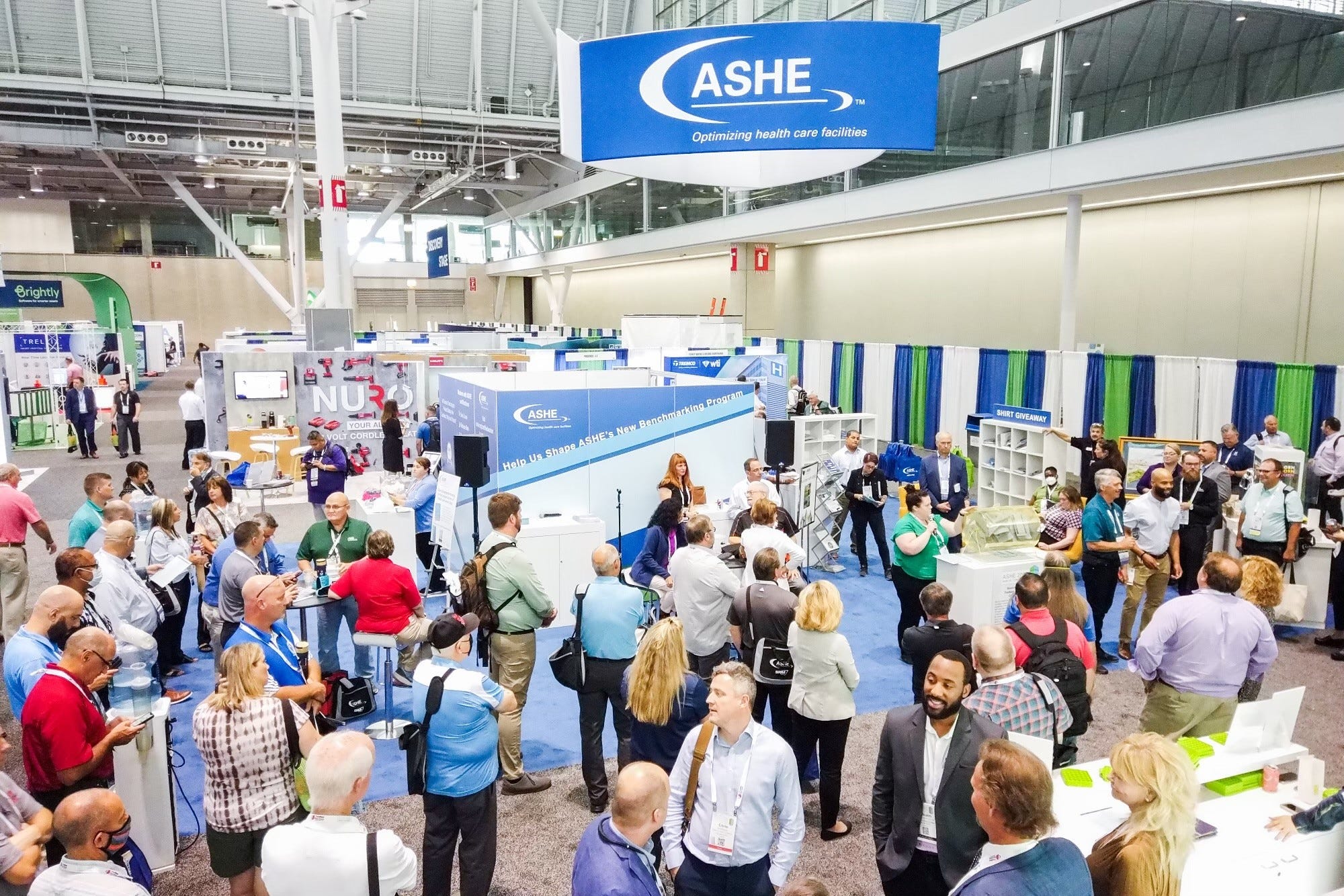 Exhibit with ASHE
Being an official exhibitor not only positions your organization as an innovator and leader in health care facility management but also gives you access to the most influential and powerful buyers in the industry.
Become a SPonsor
Optimize your impact and increase your brand exposure before, during, and after the conference through strategic sponsorship and advertising opportunities. Additional information will be released in the coming weeks.
Visit the ASHE AnNual COnference Website

ASHE Annual conference attendee list disclaimer
Beware of unauthorized companies that are soliciting ASHE members and exhibitors to purchase attendee lists. ASHE has not granted the following companies permission to contact our members and has asked them to cease and desist immediately. If you are contacted about purchasing attendee lists by one of these unauthorized third-party companies, please contact us at [email protected].

Agencies ASHE has identified as offenders:
spellbe.tech
infotecni.tech
Asteron technology LLC
We are ready to help. Contact our sales team to reserve your ASHE Annual Conference booth and sponsorship opportunity.